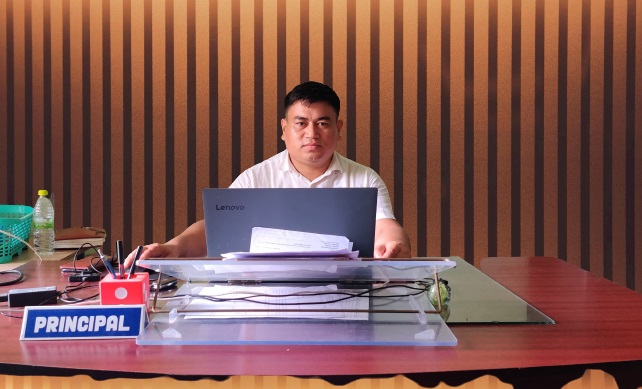 Principal's Desk
Dear Students, Guardians and Friends,

At the very outset on behalf of Mushalpur College family, I am very delighted to welcome to the fresher's who have admitted in this institution for their higher learning of arts for the session 2022-23. We know learning is a lifelong and never ending process from womb to tomb. Education helps to mold the desire attitude of living standard and make a good fellow of the society. The college has been serving to impart the life experience based knowledge to the learners from its setup onwards dedicatedly.

Mushalpur College is the premier institution of the higher education which is situated at the heart of the district Head Quarter of Baksa. The college has been imparting under Graduate courses in the stream Arts along with Vocational and skill based programs under Bodoland University.

Today, the role of an educational institution is not only to pursue academic excellence but also to motivate and empower its students to be lifelong learners, critical thinkers and productive member of an ever changing global society. Last year, the college has been recognized under section 2(f) of UGC Act 1956.

In the conclusion, I would like to extend my sincere gratitude to the college Governing Body, Teachers and office staff for their hard work and effortless dedicated services to the college for the glorious development of the Mushalpur area. I also wish the students to achieve their goals and aspirations of life and dreams to come true by taking the education from our services.


Long Live MUSHALPUR COLLEGE!


Dr. Priyanath Basumatary ,M.A., Ph.D.
Principal
Mushalpur College

.